The Robbie and Ruturaj Show – Highlights IPL 2021
The Robbie and Ruturaj Show comes with a brilliant Knock. Here we are going to collect the best memories, highlights and brilliant shots and moments from this qualifier 1 in Dubai.
Ruturaj – 50 balls 70 is the one of the best from today with his great form this series in IPL 2021
Uthappa – Uthappa played after long time but his batting style did not changed anything.
சென்னை அணி முதல் ஓவரிலேயே முதல் விக்கெட்டை இழந்தாலும், அடுத்து ஜோடி சேர்ந்த ருதுராஜ் மற்றும் ராபின் உத்தப்பா இணைந்து அற்புதமாக அடித்தார்கள்.
CSK Entering into final for the 9th Times in the total 14 season of the IPL Final History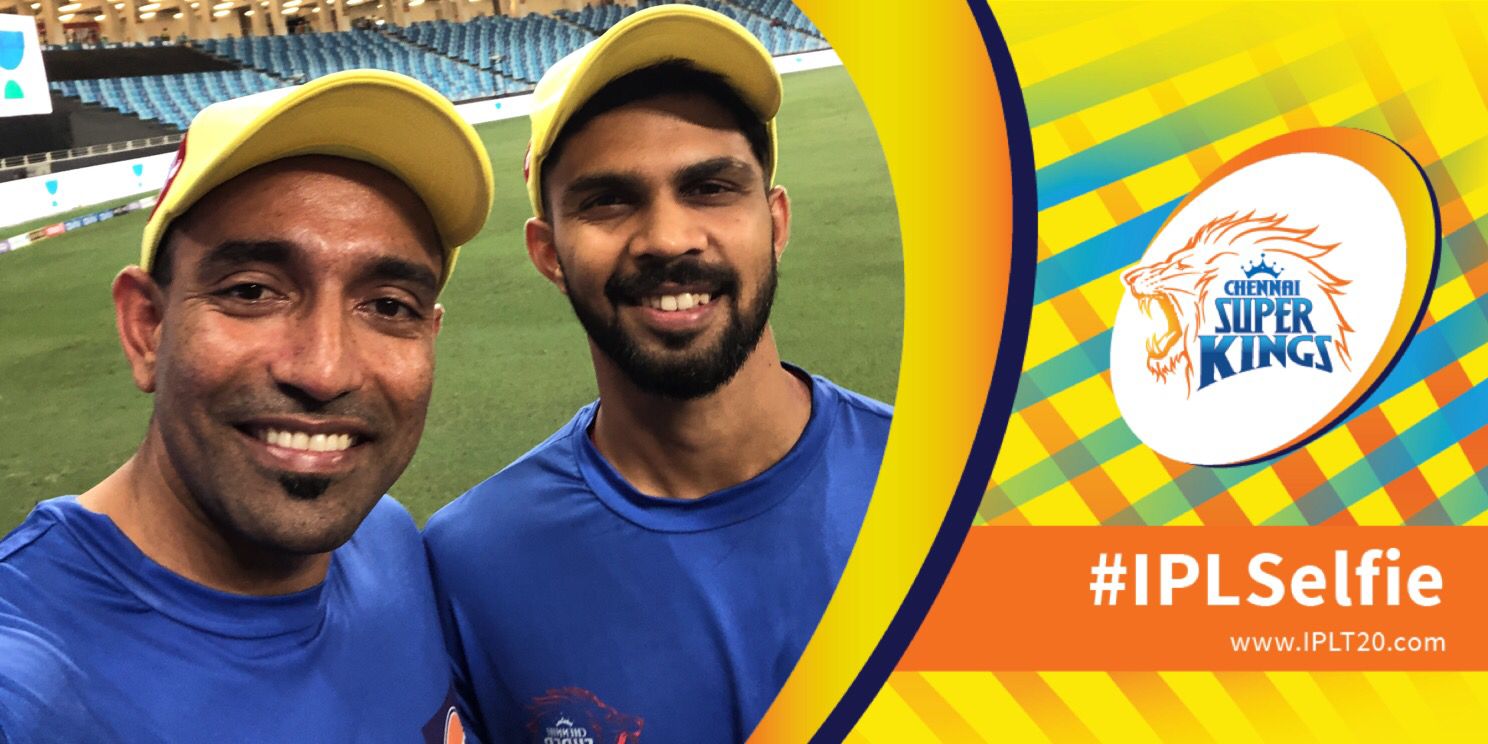 Man of the Match for Gaikwad for the player of the match and Batsmen of the match is for Robin Uthappa
DC vs CSK Toss Today Match, IPL 2021: Dhoni wins toss, Chennai to bowl first
Dhoni's cameo takes Chennai to final as CSK beat Delhi by 4 wickets in Dubai
CSK ARE IN IPL 2021 FINAL! "THALA" DOES IT IN STYLE
MS Dhoni, the master, has gotten one over the student.
Last ball is pulled through square leg for 4.
CSK win by 4 wickets and 2 balls to spare.
Nice gesture from Dhoni, he gifted the match ball to the young girl who was supporting #CSK through the match and cried after winning the match CSK.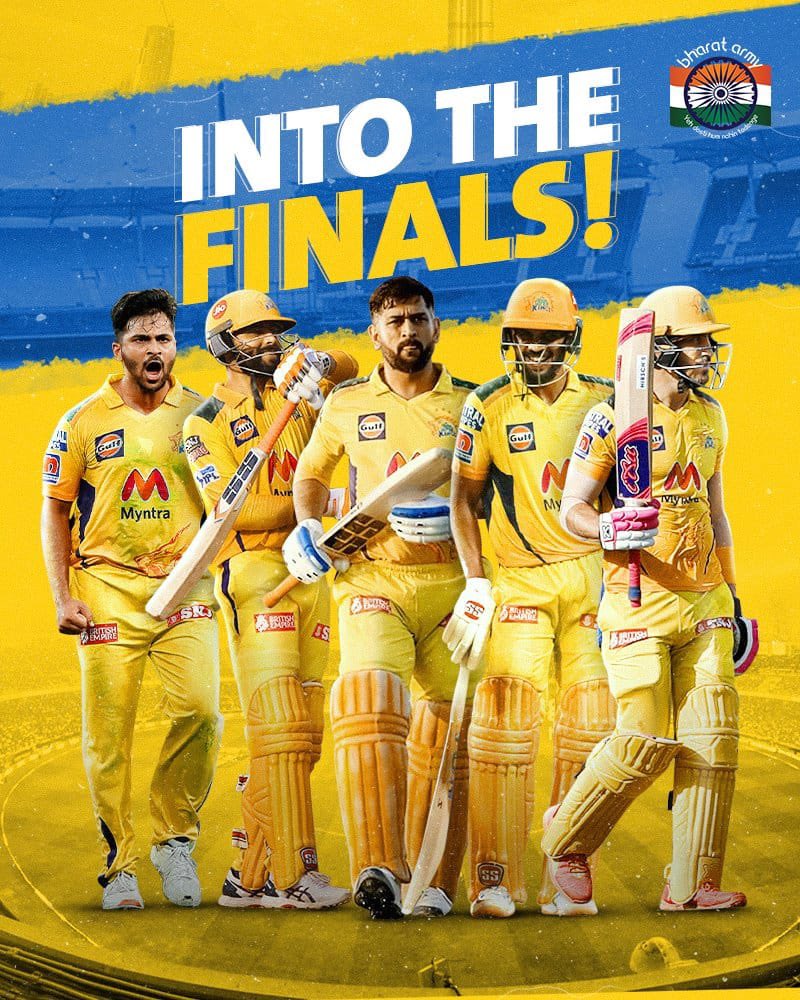 Chennai Super Kings won with The Robbie and Ruturaj Show
The Chennai Super Kings (CSK) is a franchise cricket team based in Chennai, Tamil Nadu. They play in the Indian Premier League (IPL). … The Super Kings have won the IPL title thrice (in 2010, 2011 and 2018), and have the highest win percentage of matches among all teams in the IPL (59.83%) and today's they won the Qualifier 1 against DC and entered into Final IPL 2021 in Dubai for the 9th Times.
CSK vs DC HIGHLIGHTS, IPL 2021, Qualifier 1: Dhoni finishes in style, Chennai enters ninth IPL final
MS Dhoni: "My innings was a crucial one. Delhi has a very good bowling attack. They exploited the conditions well, so we knew it would be tough. I've not done a lot in the tournament, so wanted to look for the ball and see what the bowler can do. I was batting well in the nets. But wasn't thinking too much, if you think too much while batting then you mess your plans up. Shardul has done decent batting, as has Deepak. He/they are allowed to go for the shots from first ball unlike other top-order batters. Robin enjoys batting at the top but Moeen has been excellent at No. 3. But we have created a situation where either of them could bat at No. 3 depending on the situation and the opposition. Whenever Ruturaj and I have a chat, its a simple chat. Want to know what he was thinking. Its good to see how well he has improved. He is someone willing to bat 20 overs. Last season was the first time we didnt qualify into playoffs. But we wanted to just make use of the 3-4 games left last season, and a lot of our batters made use of that. That is the reason why we have come back strongly this season."
Ruturaj Gaikwad, POTM: "I try to stay neutral. Every game is new so need to start afresh, need to start new. The powerplay was the crucial stage, the wicket was holding a little bit. Robin batted really well, took on bowlers. It got easier for me to stay there till the end. At times you have to take the odd risk. You have to take it one over at a time, so that required rate doesnt go up too much. Want to stay humble."
'மாணிக்கம்' பாஷாவாக மாறிய தருணம்…தோனி கடைசியில் காட்டடி: இறுதிப் போட்டியில் சிஎஸ்கே! – Tamil.Samayam.com
டெல்லி கேபிடல்ஸ் அணியை வீழ்த்தி சிஎஸ்கே இறுதிப் போட்டிக்கு முன்னேறியுள்ளது.
ஐபிஎல் 14ஆவது சீசன் முதலாவது குவாலிஃபையர் போட்டியில் சென்னை சூப்பர் கிங்ஸ், டெல்லி கேபிடல்ஸ் அணிகள் மோதின. இதில் டாஸ் வென்ற சென்னை சூப்பர் கிங்ஸ் அணி முதலில் பந்துவீச்சைத் தேர்வு செய்து, 4 விக்கெட்கள் வித்தியாசத்தில் வெற்றிபெற்றுள்ளது.
ஐபிஎல் அடுத்த சீசனிலும் சிஎஸ்கே அணியில் தோனி விளையாடுகிறார் – தகவல்
Robbie and Ruturaj Show put CSK into the Final. Ticket to Final is confirmed for Chennai super kings.