Chinna Thala Suresh Raina went unsold in the two-day IPL 2022 mega auction in Bengaluru on February 12 and 13. The veteran cricketer was released by Chennai Super Kings (CSK) ahead of the auction.
MR IPL
Suresh Raina, who is known as Mr IPL, had a base price of INR 20 million (Rs 2 crore), however, failed to draw a single bid in the auction proceedings in Bengaluru.
Chinna Thala
Suresh Raina kept a base price of Rs. 2 crore in the IPL Auction regisgter. The left-handed batsman was part of Chennai Super Kings (CSK) since the first season of IPL 2008, was part of the franchise till 2021 season. 'Thala' MS Dhoni, 'Chinna Thala' Suresh Raina had also been an integral part of CSK over the years.
Fans Hero
Went unsold and missing IPL is part of the game but missing by millions of fans across the globe for Raina is the "Greatest Feeling". Raina should be proud of what he has done for the country, IPL, and finaly CSK.

Chinna Thala Fans
Sunil Gavaskar About Raina
Sunil Gavaskar told 'He did look scared on Dubai pitches': 'Surprised' Gavaskar explains why Raina should have been picked in IPL Auction. Former India captain Sunil Gavaskar admitted to being surprised at Indian Premier League (IPL) great Suresh Raina going unsold at the mega auction in Bengaluru last weekend for the 2022 season.
Super Thanks for all the Yellove memories, Chinna Thala!🥺

#SuperkingForever 🦁 pic.twitter.com/RgyjXHyl9l

— Chennai Super Kings – Mask P😷du Whistle P🥳du! (@ChennaiIPL) February 13, 2022
CSK CEO About Raina Unsold
"Raina has been one of the most consistent performers for CSK for the last 12 years. Of course, it was very difficult for us, no to have Raina but at the same time, you should also understand that the team composition depends on the form and kind of which any team would like to have so that's one of the reasons why we thought he may not fit into this team," he said in a video shared by CSK on their YouTube channel.
Bowling Coach Balaji also stated that CSK in the transformation phase where we need to depend on more young talents rather than the out of form Raina.
CSK bowling coach Lakshmipathy Balaji said, "Suresh Raina was just an incredible match winner for CSK. 2008 Semis was one of the gems he played, he'll be one of the greatest players ever to play for CSK". (To TOI)
Most matches for a franchise in #IPL History
207 – Virat Kohli for #RCB
190 – MS Dhoni for #CSK
178 – Kieron Pollard for #MI
176 – Suresh Raina for #CSK
168 – Rohit Sharma for #MI
156 – AB de Villiers for #RCB
136 – Harbhajan Singh for #MI
134 – Sunil Narine for #KKR
Raina Memories
Thank you Raina for the Memories – One of the Best to remember forever as "Chinna Thala"
Suresh Raina Trending on Twitter
Suresh Raina Hashtag was trending on twitter from the day of IPL Auction after he left unsold for the IPL 15 season. These 3 are the major trending hashtags and most of the treats from south India.
#SureshRaina
#Boycott_ChennaiSuperKings
#ChinnaThala
Raina: Known as 'Mr. IPL', Raina returned to the CSK outfit in 2021 but had a poor season during which he scored only 160 runs at an average of 17.77 for the first time in his IPL history. Even as the ten franchises splurged cash, former Indian cricketer Suresh Raina went unsold at the IPL 2022 mega auction in Bengaluru on Sunday.
CSK fans thank Suresh Raina for his contribution after he goes unsold
Thank you, Suresh Raina, for the endless unforgettable memories in #Yellove. You'll always be our Mr IPL💛#WhistlePodu 🦁 pic.twitter.com/rJ7KWuHo6w

— Mohammed Aziz (@itsmeaziz07) February 13, 2022
Broken 💔💔💔💔
They have enough balance to bring him home but they did nothing.
Suresh Raina ❤️
Love and respect always.
This video made me cry 😭#Boycott_ChennaiSuperKings pic.twitter.com/s2VGOxCt2j

— Gourav Chattaraj (@i_amGourav) February 14, 2022
If Someone ask you who is Suresh Raina Just show them this Picture 🔥#SureshRaina • @ImRaina pic.twitter.com/53ovzG1kOZ

— Suresh Raina FC™ (@CultRaina) February 12, 2022
End of Raina in IPL most probably. One player every IPL team dreamt of at once, what a sad end. 87(25) still the greatest IPL knock for me.

— arfan (@Im__Arfan) February 13, 2022
raina was never a liability for csk. this is wrong at many levels. he deserves to play and deserves a better farewell.

— A.A. 6.0 (@iamFirki) February 13, 2022
Thank You, Suresh Raina 🦁💛 pic.twitter.com/dLiwekIsxJ

— CSK Fans Army™ (@CSKFansArmy) February 13, 2022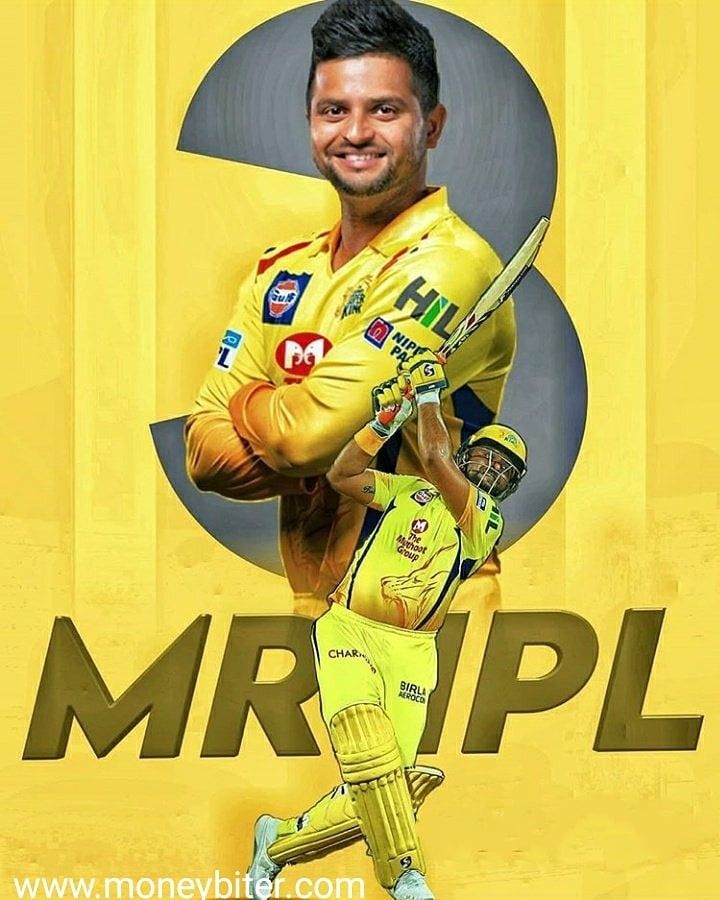 Raina Went Unsold
Raina Unsold in IPL 2022 Auction: The veteran batter Raina was ignored by franchises on the first and final day of the auction as well, which meant that Raina went unsold for the first time in an IPL auction History and that may be the end of Raina Era?
Read More: