Emirates NBD FIFA Tickets: Win tickets to the biggest event of the year! FIFA World Cup Qatar 2022
Emirates NBD FIFA Tickets: Win tickets to the biggest event of the year! FIFA World Cup Qatar 2022 | Here you will get to know more about the Campaign machanism, Eligibility, Date, Inclusion and excluding and more information. Read more…
Win tickets to the biggest event of the year!
Dubai: Emirates NBD, a leading bank in the region, today announced the launch of an exciting campaign that offers customers the opportunity to win free tickets plus travel packages to watch 2022 FIFA World Cup matches in Qatar.
Great news for soccer lovers as we gear up for the biggest football event of the year, courtesy of Visa!
Use your Emirates NBD Visa Card and spend AED 5,000 or more until 15th September, 2022 and get a chance to be one of 10 lucky winners to get an all-expenses paid trip for two to watch the FIFA World Cup™ in Qatar!
An experience that you'll never forget! This amazing prize will include: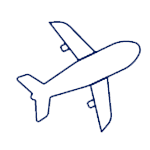 Flights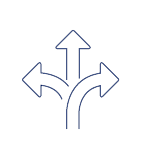 Sightseeing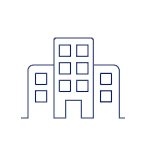 Hotel Accommodation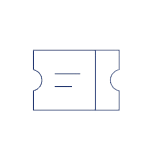 Match tickets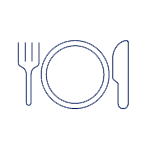 Premium dining experiences
Don't have an Emirates NBD Visa Card yet?
Apply for one today!
Campaign Mechanics:
Use Emirates NBD Visa Card and spend AED 5,000 and more and a chance to win a package to attend one match in the 2022 FIFATM World Cup.
10 winners will be selected to win the package through a raffle draw – the packages will be allocated through a randomiser to the winners.
Eligibility:
Eligible participants include Visa cardholders that meet the spend criteria. Winners will be selected through a draw.
A total of 10 winners will be selected to win the FIFA hospitality packages
Dates:
Estimated Campaign Start Date: August 2022
Estimated Campaign End Date: September 15, 2022
Winners will be contacted by phone call and SMS and will be announced through bank's e-channels.
Included:
Night's hotel accommodation for all matches as mentioned for the nights above.
Airport transfers in Doha
Daily breakfast
2 tickets to FIFA World Cup Qatar 2022™ Match
Transportation to/from FIFA World Cup Qatar 2022™ Match
Guest amenity/gift – 400 USD Value per package
Visa Concierge located at the hotel
Visa event support staff
Economy class flights to and from Qatar with names of winners that will travel to be provided by 30 September, 2022
Visa Everywhere Lounge Access
Excluded:
Security and medical services
Any meal, event and/or activity outside of program schedule including transportation
Translation services
Athlete appearances
Guest Travel Insurance, any applicable taxes; tourist entry visas and passports
Hotel Incidentals (e.g. phone, mini-bar, laundry, etc.)
Lucky Draw
FIFA had received 2.7 million ticket requests for the FIFA World Cup Qatar 2022. You want to become a lucky customer of Emirates NBD to get free tickets? Spend Now and become one of the luckiest customer Out of 10 tickets!!!