MS Dhoni Confirms he Will Not Retire After IPL 2021, Farewell match will be in Chennai.
Dhoni Farewell: Dhoni Confirmed that he would be back next year for the IPL matches and hopes to play his farewell match in Chennai. That gives us the answer about uncertainty of his retirement from IPL and fans, CSK Team, management and board mark the departure or retirement of (someone) with a ceremony or party. Yes, that is confirmed by Dhoni while answering one of his fan's questions on the interview through virtual Event. (Brad Hogg statement become wrong).
MS Dhoni's Farewell At M. A. Chidambaram Stadium, Chennai: Dhoni, who led his side to victory in three global ICC tournaments. MS Dhoni confirms that he will not retire after IPL 2021, hopes to play his farewell match in Chennai for IPL 2022. Dhoni is still 'a superstar of Cricket', even though he was retired from Indian International Cricket Team. MS Dhoni is not just a cricketer; he is a feeling and emotion for cricket fans, and he has a large amount fan-base across the globe.
'Dhoni is going to retire at end of the year from IPL': Former Australia spinner Brad Hogg assumed that the 2021 edition is going to be MS Dhoni's last in the IPL.
Dhoni Farewell Video: Watch the MS Dhoni's Virtual Chat with Fans and hinting about farewell in CSK – Chennai.
Dhoni will play his farewell match at Chennai alias Madras. Dhoni's love towards Madras is massive and that proves that why CSK fans are still die-hard fan of Dhoni despite of his batting performance.
"You will still get that opportunity to bid me farewell. Hopefully, you will come to see me in Chennai where I will play my last game and I can meet all my fans," Dhoni told some of his fans in a virtual interaction conducted to India Cements.
MS Dhoni won't retire after IPL 2021, wants to play farewell – Dhoni Revealed
Speaking at India Cements' Platinum Jubilee Year live virtual event, Dhoni revealed that he wants to play his farewell match in Chennai before taking the final bow.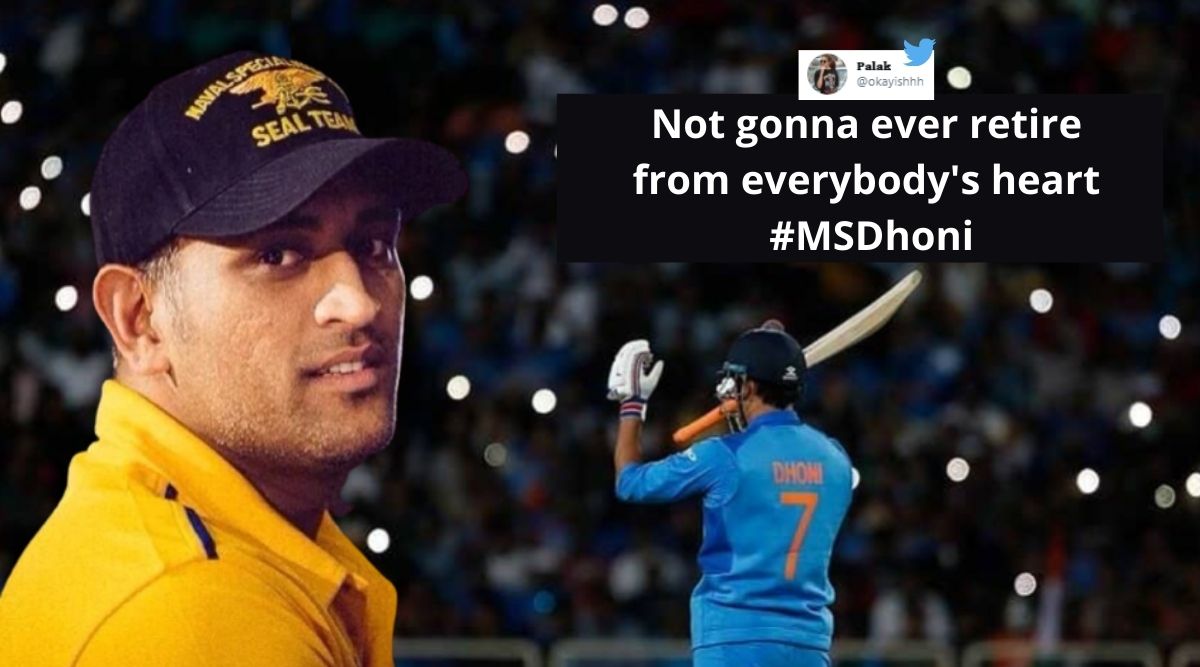 Mahendra Singh Dhoni announced his retirement from international Cricket on August 15th last year. Dhoni, who led his side to victory in 3 global ICC tournaments, had announced his retirement on August 15, 2020 in an unexpected way through a post on Instagram. "Thanks a lot for your support throughout. From 1929 hrs consider me as Retired", he had said.
Dhoni, though, confirmed on Tuesday that he is looking forward to continuing playing for Chennai Super Kings (CSK)
Articles written by fan on the day of Dhoni's retirement from International Cricket:
MS Dhoni Farewell Match?
MS Dhonis bid farewell will be held on next year IPL and hopefully he will be part of Chennai Super kings team. Final match of the next year IPL will be my last match and that would be the best time for my farewell,
MS Dhoni Farewell Match Date?
MS Dhoni's bid adiue will be held on next year and it can not better than "August 15 2022". if possible
MS Dhoni Farewell Stadium?
Dhoni set to play IPL 2022, will play his 'farewell game' in Chennai, M A Chidambaram Stadium.
சென்னையில்தான் என்னோட கடைசி ஆட்டம், தோனி அதிரடி
The last game for me was in Chennai, Dhoni Action.
मेरे लिए आखिरी मैच चेन्नई में था, धोनी हिंट।
Get all the latest news and updates on Ms Dhoni–Farewell–Match only on www.ipl.ae. Is this a good news for CSK and Dhoni Fans? Please share your comments, articles and message about MS Dhoni. Please write to info@briomatic.com. Post will be published on www.ipl.ae