Shahrukh Khan: Shahrukh Khan powered Tamil Nadu to a comfortable win over Karnataka in the quarter-finals of the action-packed Vijay Hazare Trophy 2021-2022 at the KL Saini Ground. Chetan Sharma confirms Shahrukh Khan will be considered in future series and he will be on high demand in IPL 2022 Auction.
Shahrukh Khan Bowling All-rounder
IPL 2022 Mega Auction:The four-time IPL champions CSK will target Shahrukh Khan, a local player from Tamil Nadu team to pick for this CSK mega Auction. His domestic T20 cricket season was the highlight of the year 2021 and it was one of the best year so far in his career. Averaging 47.25 in 16 T20 matches and 189 runs, this fearless batter was a valuable finisher for the team.
MS Dhoni Watches Shahrukh Khan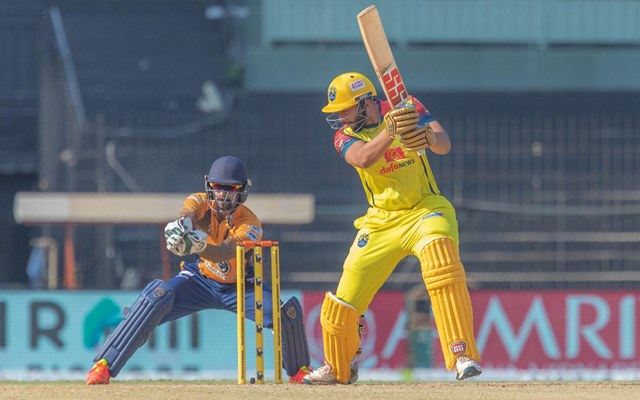 MS Dhoni Watches Shahrukh Khan's Last-Ball Six to Win Syed Mushtaq Ali Trophy 2021 Final, Pic Goes Viral; Fans Calls Tamil Nadu Batter CSK's Next Finisher and he is going to be in the hit list of Mega Auction 2022. Would love to see thisTN player in playing 11 of CSK team in IPL 2022.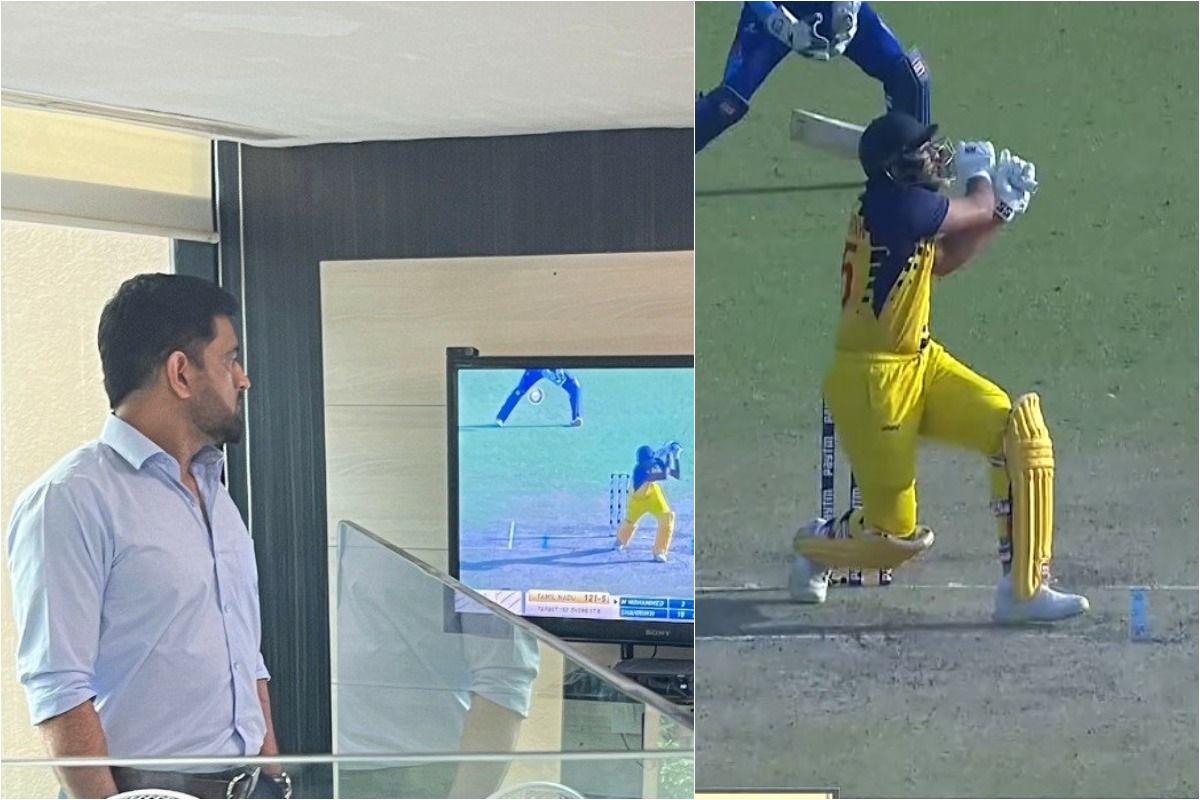 CSK Targets Shahrukh Khan in Mega Auction
Shahrukh Khan and his recent hard-hitting at the VHT, Khan will be in greater demand going into the 2022 mega auction. While CSK may need to dedicate a good piece of their purse to acquire the batters' services, they will hope to get him into their family and make IPL 2022 a box office hit for CSK as well as for Shahrukh Khan.
Read More about IPL 2022 CSK Retention Players
IPL Auction 2022 | Get the latest IPL 2022 auction updates, news, auction date & time. We have taken a look at one player that CSK might target in the mega auctions. Chennai Super Kings, CSK, IPL 2021 Chennai Super Kings tickets and auction.
Shahrukh Khan will be a vital addition to the CSK team's setup and obviously they are looking for a better finisher to fill the place for Chennai Super Kings in IPL 2022.
Bidding Team and Bidding Value IPL 2021
IPL 2021 Bidding in Auction for Shahrukh Khan: Tough fight between three teams that is Delhi, Punjab and Bangalore to pick Shahrukh Khan. However, finally he was picked by Punjab with the Bid Value of 5.25 Crore.
| | |
| --- | --- |
| Bidding Team | Bid (INR) |
| Punjab Kings | 5.25 Crore |
| Royal Challengers Bangalore | 5.00 Crore |
| Punjab Kings | 4.80 Crore |
| Royal Challengers Bangalore | 4.60 Crore |
| Punjab Kings | 4.40 Crore |
| Royal Challengers Bangalore | 4.20 Crore |
| Punjab Kings | 4.00 Crore |
| Royal Challengers Bangalore | 3.80 Crore |
| Punjab Kings | 3.60 Crore |
| Royal Challengers Bangalore | 3.40 Crore |
| Delhi Capitals | 3.20 Crore |
| Royal Challengers Bangalore | 3.00 Crore |
| Punjab Kings | 2.80 Crore |
| Royal Challengers Bangalore | 2.60 Crore |
| Punjab Kings | 2.40 Crore |
| Royal Challengers Bangalore | 2.20 Crore |
| Delhi Capitals | 2.00 Crore |
| Royal Challengers Bangalore | 1.90 Crore |
| Delhi Capitals | 1.80 Crore |
| Royal Challengers Bangalore | 1.70 Crore |
| Delhi Capitals | 1.60 Crore |
| Royal Challengers Bangalore | 1.50 Crore |
| Delhi Capitals | 1.40 Crore |
| Royal Challengers Bangalore | 1.30 Crore |
| Delhi Capitals | 1.20 Crore |
| Royal Challengers Bangalore | 1.10 Crore |
| Delhi Capitals | 1.00 Crore |
| Royal Challengers Bangalore | 95.00 Lakh |
| Delhi Capitals | 90.00 Lakh |
| Royal Challengers Bangalore | 85.00 Lakh |
| Delhi Capitals | 80.00 Lakh |
| Royal Challengers Bangalore | 75.00 Lakh |
| Delhi Capitals | 70.00 Lakh |
| Royal Challengers Bangalore | 65.00 Lakh |
| Delhi Capitals | 60.00 Lakh |
| Royal Challengers Bangalore | 55.00 Lakh |
| Delhi Capitals | 50.00 Lakh |
| Royal Challengers Bangalore | 45.00 Lakh |
| Delhi Capitals | 40.00 Lakh |
| Royal Challengers Bangalore | 35.00 Lakh |
| Delhi Capitals | 30.00 Lakh |
| Royal Challengers Bangalore | 25.00 Lakh |
| Delhi Capitals | 20.00 Lakh |
| BASE PRICE | 20.00 Lakh |