Jadeja Pushpa Raj: Ravindra Jadeja shared a picture on social media in which he attempts to recreate South Superstar Allu Arjun's look from his recently released super hit film 'Pushpa: The Rise'. Jadeja become more perfect with the beard and the dialogue suits his looks.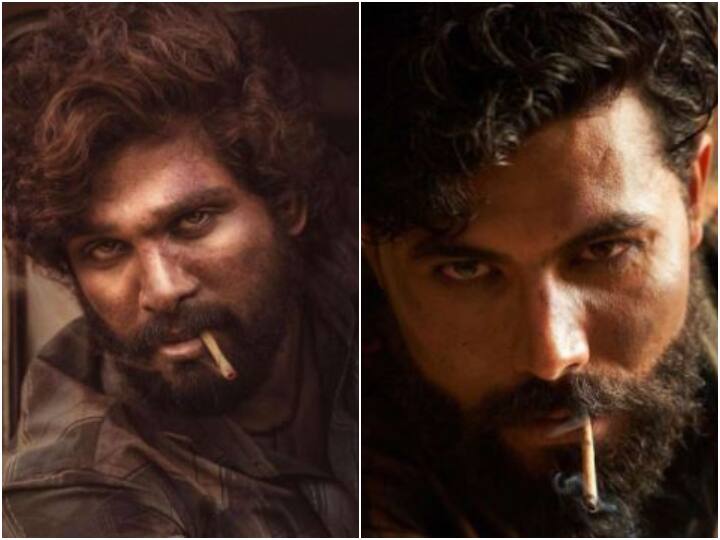 Team India's star all-rounder Ravindra Jadeja remains quite active on social media and always comes up with different kind of tweet. He often keeps on posting pics and entertaining videos to keep his fans engaged.
Pushpa ante Flower anukunnava
Fireuuuu🔥

P.S- Smoking and consumption of tobacco is injurious to health. I do not endorse any form of smoking and the beedi used in the image is for graphic purposes only. pic.twitter.com/yykAlGLLwb

— Ravindrasinh jadeja (@imjadeja) January 12, 2022
Read More about KKR trolls Dhoni
Pushpa… Pushpa Raj… Ravindra Jadeja #ThaggedheLe | Allu Arjun | Rashmika | Sukumar | DSP
Cricketer Ravindra Jadeja Enacts as Pushpa Raj. Pushpa
RavindraJadeja #PushpaRaj #AlluArjun #Sukumar #Rashmika #Faasil #DSP #MythriMovieMakers #Pushpa #IntroducingPushpaRaj #PushpaTeaser #PushpaTrailer
Movie Name: Pushpa: The Rise
Jadeja captioned the post saying, "Pushpa ante Flower anukunnava. Fireuuuu. Swipe for the surprise." The star player, who can be seen posing with a 'beedi' in his mouth, did not forget to add a warning and wrote, "
P.S – This is just for graphical representation only. Cigarette, beedi and tobacco consumption are injurious to health. It causes cancer. Do not consume it".
---
Jadeja Pusha Raj
Pushpa.. Pushparaj.. Ravindra Jadeja saying famous Allu Arjun dialogue | Jadeja pushpa dialog. The Telugu superstar has reacted to Ravindra Jadeja's recreation of his look from 'Pushpa: The Rise – Part 1'.
IPL 2022 retention: Chennai Super Kings picked Ravindra Jadeja as their first pick for retention, paying him Rs 16 crore.
Pushpa ante Flower anukunnava Fireuuuu! Pushpa Raj Jadeja Pushpa Raj.