Team Abu Dhabi T10: Chris Gayle is on first on T10 opening night
Team Abu Dhabi T10: Judging by the way Gayle helped to get Team Abu Dhabi's campaign off to a flyer on Friday evening at the Zayed Cricket Ground, he seems a man who, even at the age of 42, still has more than enough in his armoury to destroy bowling attacks around the world, regardless of the format of the game or the colour that he wears.
"It's a great way to start from a team point of view," Gayle said. "All of the guys played their part, Stirling batted well, [Marchant] de Lange with the ball, the captain with the ball as well – everyone played their part IN Abu Dhabi T10
2nd Match (N), Abu Dhabi, Nov 19 2021, Abu Dhabi T10: Abu Dhabi won by 40 runs. Team Abu Dhabi T10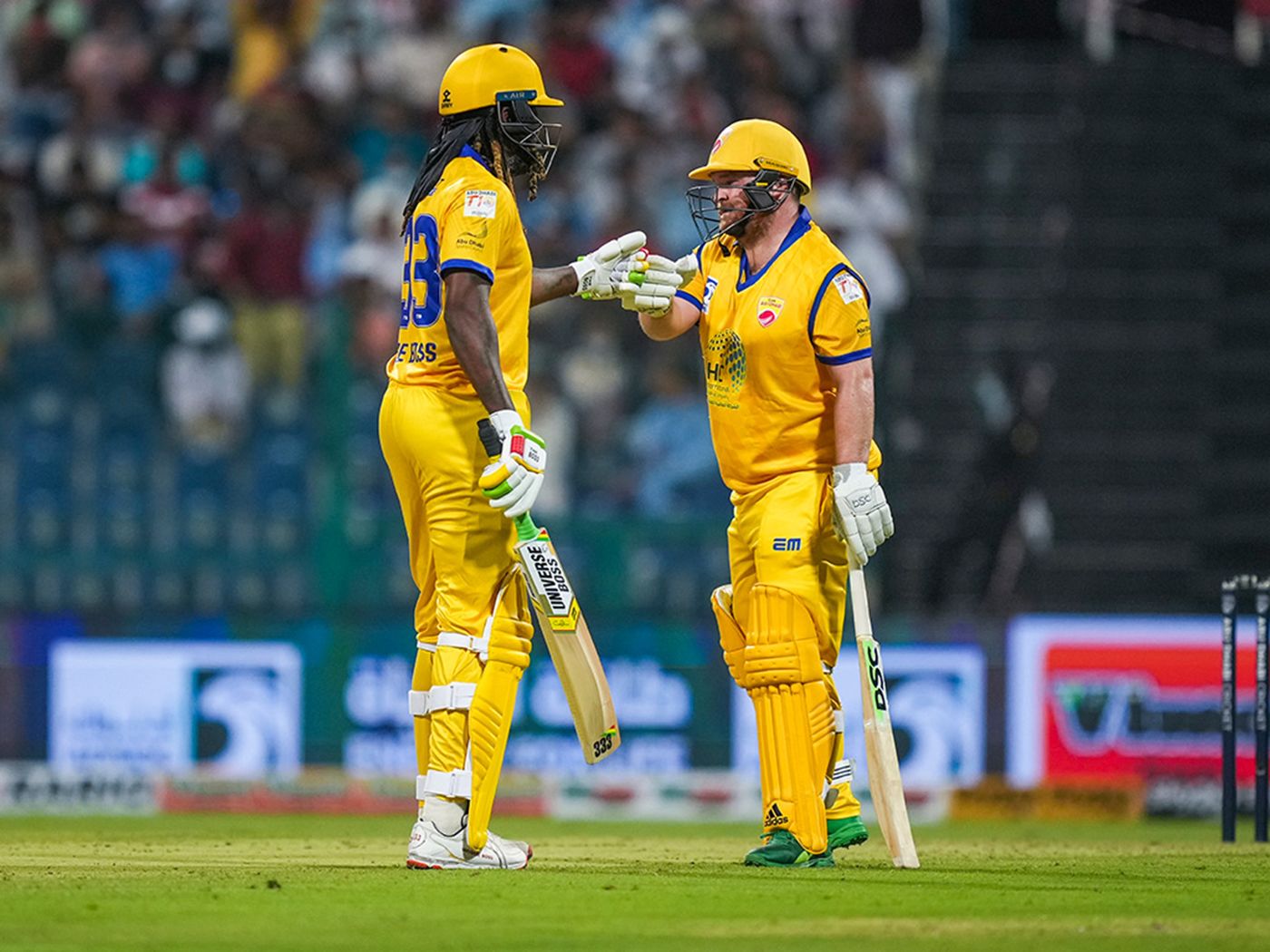 On his own performance, Gayle added: "It's good to be in the runs and hopefully it can continue tomorrow."
For Fletcher, it was an all too familiar story seeing his fellow West Indian take the game to to the Tigers. "As we've got to know with Gayle, it's do or die." Friday night in the desert belonged to Team Abu Dhabi.
MATCH DETAILS | Zayed Cricket Stadium, Abu Dhabi
Toss
Bangla Tigers, elected to field first
Series
Abu Dhabi T10
Season
2021/22
Player Of The Match
Marchant de Lange
Hours of play (local time)
20.00 start, First Session 20.00-20.40, Interval 20.40-20.50, Second Session 20.50-21.30
Match days
19 November 2021 – night (10-over match)
www.criiic.com