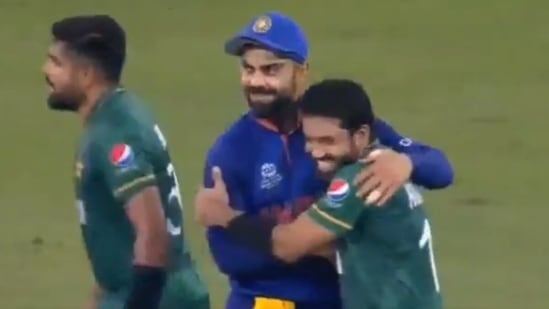 India vs Pakistan Fans View about T20 World Cup : Share your view, comments and the excitement about India vs Pakistan T20 World Cup Match in Dubai.
IND vs PAK: The highly-anticipated T20 World Cup 2021 clash between India and Pakistan ended in a rather one-sided encounter, with Babar Azam's side cruising to a 10-wicket victory in Dubai on Sunday.
Requesting all the Indian and Pakistan fans across the world to share your views about yesterdays world cup match.
Inviting Cricket India Vs Pakistan Fans to share your opinion, view in Comments.
Fans view about Pakistan vs India Match – "Maaro mujhe maaro"
Related Posts