India Pray for Afghanistan Team: All eyes on the crucial game between Afghanistan and New Zealand on Sunday in Abu Dhabi as it could decide the fate of Group 2 of the ongoing T20 World Cup. Afghanistan win will decide the India's fate for Semi-Final. This is going to be the turning point of the tournament if AFG win this match against New Zealand.
Toss of the Match AFG vs NZ: 40th Match, Group 2, Abu Dhabi, Nov 7 2021, ICC Men's T20 World Cup | Afghanistan chose to bat. Team Afghanistan win the toss and opt to bat first
Indian fans are started praying for Afghanistan and supporting, cheering and wishing to see them win for this match. At this point, the match is in Abu Dhabi which helps the first batting to help. So the match is favour for the AFG batting however they didn't start well. Indian fans will be disappointed completely if Afghanistan loses this match.
All three teams in Group 2 – New Zealand, India and Afghanistan, have a good chance of moving to the next round. However, India's chances are secondary which is based on today's match result which is going to be the deciding factor for the Semi-finals.
NZvAFG: New Zealand take on Afghanistan in their final Super 12 match
In Match 1 of Sunday's doubleheader, Kane Williamson's Black Caps clash with Mohammad Nabi's Afghanistan at Abu Dhabi. The result will also decide whether or not Team India makes it to the semi-finals of the T20 World Cup.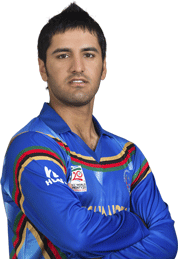 Najib hit Half Century against New Zealand as a recovery for the team after the initial collapse. Najibullah Zadran has started well as #Afghanistan look to recover from their horror start. Today Afghanistan team consider as a super man for India. Check out the meme below for New Zealand vs Afghanistan Match.
50 Partnership between Najib and Nabi which is a crucial one for the match. The way Afghanistan performing in T20 format is phenomenal and progressing day by day into the international standard and quality team.
Top innings from Najibullah Zadran. Even if only just, he is single-handedly responsible for keeping #Afghanistan in the game – Harsha Bhogle
Afghanistan Scored only just 124/8 after winning the toss and opt to bat in Abu Dhabi, Sheikh Zayed Stadium. Brilliant last over by Neesham gave only 2 runs and wicket. Winning a target of 125 is very easy for the consistent NZ however don't forget that Afghanistan is one of the best spin bowlers who can change the match and good news is that Mujib is back in team.
How India can enter into Semi Final if Afghanistan Win
Check out the points table as of yesterday for Group 2 in T20 World Cup Tournament. If New Zealand lose this match and India won the next match then, India, New Zealand and Afghanistan all are in the same points with 6. Then NRR will come into play who will be the eligible team for Semi Finals. India can enter into semi-final of the tournament only with the help of Afghanistan team. Other wise there is no chance of India entering into the next level. ICC Mens T20 World Cup 2021 – Super 12 Group 2 Points Table.
| | | | | | |
| --- | --- | --- | --- | --- | --- |
| Super 12 Group 2 | Mat | Won | Lost | Pts | NRR |
| Pakistan | 4 | 4 | 0 | 8 | 1.065 |
| New Zealand | 4 | 3 | 1 | 6 | 1.277 |
| India | 4 | 2 | 2 | 4 | 1.619 |
| Afghanistan | 4 | 2 | 2 | 4 | 1.481 |
| Namibia | 4 | 1 | 3 | 2 | -1.851 |
| Scotland | 4 | 0 | 4 | 0 | -3.494 |
Points Table as of Yesterday in T20 World Cup
Indian cricket fans pray for Afghanistan's win over New Zealand
Indian fans have done their mathematical calculation and are now praying for Afghanistan to beat New Zealand so that India stays alive in the tournament and then India thrash Namibia on Monday.
New Zealand Vs Afghanistan Memes: Indian fans pray for Afghanistan's win against New Zealand with hilarious memes – Team India want Afghanistan to win this match
Indian cricket fans made the Twitter flooded with humorous memes of the crucial game between New Zealand and Afghanistan at the Sheikh Zayed Stadium in Abu Dhabi on Sunday. Check
#Afghanistan pic.twitter.com/x7JdRZJTtO

— Mariner (@Sayak61) November 7, 2021
Fan Tweet for India pray for Afghanistan team: Who will today? AFG or NZ? Let's wait and watch the second innings whether India can enter into Semi or not. May God Bless Afghanistan and show some miracle and make India to enter Semi Final – Fan of India
Related Posts