As we gear up for the T20 World Cup 2021 Tournament, today we present to you the top 5 batsmen to watch out for at the tournament.
T20 World Cup: The ICC T20 World Cup 2021 started with the qualifiers since October 17 and India vs Pakistan Super 12s Group 2 game will be played on October 24 in Dubai. '2007 T20 World Cup winner India' will open their campaign against their arch-rivals Pakistan on October 24. In 2021, the first round of the tournament will see eight teams in two groups — the top two teams in either group move to the Super 12 stage. Host Oman, Bangladesh, Scotland, and Papua New Guinea are in Group A. Former champion Sri Lanka, Netherlands, Ireland, Namibia are in Group B.
Top 5 Players to Watch out For in this Tournament
The seventh T20 World Cup gets underway in Oman and the UAE with the world's best players get in line to lift the 🏆 trophy.
Bigger, Better, Batter: Top 5 Best batsman to watch out for in the T20 World Cup 2021. World Cup is the most prestigious tournament in the world. T20 World Cup would see more such action amid the deserts of UAE & Oman. Let us take a look at Top 5 players to watch out for this T20 World Cup 2021…
Babar Azam
Mohammad Babar Azam is a Pakistani international cricketer who captains Pakistan in all formats. A right-handed top-order batsman, Azam is widely regarded as one of the best contemporary batsmen in the world.Pakistan's search for a dependable number 3 in the shorter formats has been an eternal one. Ever since he was drafted into the Pakistan under-19 team for the 2010 World Cup as a fifteen-year-old, it seemed as if another raw talent has been unleashed. Babar Azam is crafting his legacy.
Speaking on his form, Babar said, "Representing my country is an honor for me and I feel proud to sit as the captain. It is a new challenge and I believe we will do better. Definitely good performances give you confidence. And it's good to know that I am in good form before the World Cup and I just need to be confident,"
Babar Azam is the cousin of Akmal (Kamran, Umar and Adnan) brothers and is often denoted as a talented opening batsman. Babar Azam is their team's biggest star player in the tournament. It will be his second major tournament as captain. Babar Azam is one of the batter to look out for T20 World Cup 2021 in UAE & Oman.
He is leading the Pakistan side and hoping for the better performance to Win the Title. He is One of the Top 5 Players to Watch out For and top 3 best contestant of the Tournament. He is an inspiration to many batters across the nation Pakistan, and his success has now drawn comparisons with his Indian counterpart, Kohli, a man who has kept defying limits in this sport.
Read More: India Vs Pakistan Match on 24th October
Virat Kohli
Virat Kohli is an Indian cricketer who is the current captain of the India national team. India skipper Virat Kohli is already a great of the game. He plays for Delhi in domestic cricket and Royal Challengers Bangalore in the Indian Premier League as a right-handed batsman. Highest paid Player in IPL and biggest player of the world. He is widely considered one of the best batsmen of his generation. He was born in Delhi, India on November 5, 1988. T20 World Cup 2021 Tournament is going to be the last tournament to play as a Captain of Indian Cricket Team. He has already confirmed to retire from captainship of Team India. Kohli is Team India's biggest star player and highest run scorer in the tournament.
Virat Kohli: Player of the series T20 World Cup 2016 & Player of the Series T20 World Cup 2014. "I will bat at No.3, KL Rahul will open with Rohit Sharma and that's the only thing I can say: Virat Kohli.
Virat Kohli confirmed he will bat at No. 3 at the T20 World Cup
KL Rahul and Rohit Sharma will start as openers for India
Kohli said India have their team combination sorted for their opener
India has given to the world many a great cricketer but perhaps none as ambitious as Virat Kohli. To meet his ambition, Kohli employed the technical assiduousness of Sachin Tendulkar and fitness that was in the league of top athletes in the world, not just cricketers. As a result, Kohli became the most consistent all-format accumulator of his time, making jaw-dropping chases look easy, and finding, in his own words, the safest possible way to score runs. Plenty of them.
Not Just Virat Kohli Captaining For Last Time, also about winning the tournament. He would give his best to perform well and to lift the T20 World Cup 2021 trophy. Virat Kohli is the preeminent batter in the world that has many good ones. He is the No.1 Player to watch out this tournament and one of the Top 5 Players to Watch out For.
Rohit Sharma
Rohit Gurunath Sharma is an Indian international cricketer who plays for Mumbai in domestic cricket and captains Mumbai Indians in the Indian Premier League as a right-handed batsman and an occasional right-arm off break bowler. He is the vice-captain of the Indian national team in limited-overs formats. He is an extra-ordinarily talented player; Rohit Sharma is looked at by experts as a batting mainstay of Team India in this T20 World Cup 2021 Tournament – showpiece event.
"Rohit Sharma is a World Class player. He is at the Top, no brainer." – Virat Kohli
In a response to a question posed by Times of India, Klusener named Rohit Sharma, Rishabh Pant, and Jasprit Bumrah as the three players to watch out for in the T20 World Cup.
Obviously he is one of the top 5 Players to Watch out For in UAE and Oman. He is one of the best cricketer and greatest batter to open for India.
Shakib Al Hasan
Shakib Al Hasan is without a doubt the biggest name to have emerged from Bangladesh cricket circles as a genuine all-rounder. Shakib Al Hasan, also known as Saqibul Hasan, is a Bangladeshi international cricketer. He is considered to be one of the greatest all-rounders of all time. He was ranked as one of the world's most famous athletes by ESPN World Fame 100 in 2019.
Bangladesh all-rounder Shakib Al Hasan on Sunday (17th October 2021)became the highest wicket-taker in T20 International cricket when he pipped Lasith Malinga's tally of 107 wickets during their T20 World Cup game against Scotland.
Shakib is the highest wicket taker for Bangladesh in all international formats. He is the fastest all-rounder to score 3000 runs and 200 wickets double in Tests and the fastest to score 5000 runs and take 250 wickets double in ODI.
He would obviously be looking to give his best to perform well as an All-Rounder. At the same time, Bangladesh will make it to Super 12 is a question now. Will they make it to Super 12 to give a chance for Shakib a last change to perform his best cricket.
Aaron Finch
Aaron James Finch is an aggressive top-order batsman, who plays for Victoria. Known for his hard-hitting and ability to finish matches, . Aaron James Finch is an Australian international cricketer who captains the Australian cricket team in limited overs cricket and leading the Team Australia in T20 World Cup 2021.
Team Australia will be commencing their journey in the ICC T20 World Cup 2021, Aaron Finch will lead the team here in UAE & Oman.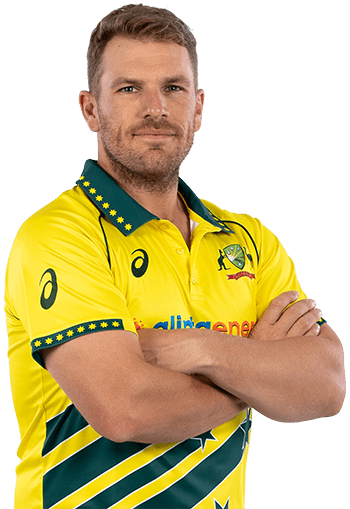 Australian limited-overs captain Aaron Finch said on Saturday that winning the ICC T20 World Cup would be a "huge" achievement for his side, given that the title has eluded them all this while.
"It (winning the title) would be huge, obviously it is the one that has eluded us, we have been close a couple of times but we've also been quite a distance off in other times," said Finch on Saturday.
Like Australia, South Africa have competed at every Men's T20 World Cup but have yet to lift the trophy, reaching the semi-finals in 2009 and 2014. This time, Finch is confident that to lift the trophy with his best performance. As a captain and a batter, He would give his best start for the team and for the tournament. He is one of the best player to watch out for in this tournament.
T20 World Cup 2021: The Schedule for T20 World Cup 2021 was being awaited by the spectators for a long time since 2016. Let's tell you that the T20 World Cup 2021 will be organized by the ICC from 17 October 2021 and hosted by BCCI. The ICC has confirmed that its final match will be held in the UAE on 14 November 2021. Qualifier has been happening in UAE and Oman.
Observe these five players to stay on top of the tournament to see a biggest entertainment of best cricket.
Related Posts