T20 World Cup Jersey: All the Team has unveiled new jerseys for their respective for the T20 World Cup. Here are the details for fan where we can find and buy official team's Jersey for T20 World cup to support the team and celebrate the cricket. ICC Men's T20 World Cup 2021 just around the corner, teams have started revealing their jerseys. See the kits that have been released so far.
Fourteen years on from that thrilling encounter in 2007 for Team India, men in blue team will catch plenty of eyes in their keen jerseys with tag line as "Official Team India Billion Cheers Fan Jersey"
All the team jerseys can be purchased at their respective shop mentioned above to support the favourite teams in UAE and Oman. UAE is welcoming fans for the tournament with 70% capacity. Hope to see you all with New Jerseys of T20 World Cup.
Buy Team India Jersey for T20 World Cup:Cheer Your Heart Out In The New Official Team India Jersey. Team India Is Ready To Show Their Game. Are You? Get The New Official Jersey On MPL Sports. Free Shipping. Official merchandise. Anti Pilling. 100% Polyester. Own Team India's Jersey. Why Buy the Team India cricket jersey on MPL Sports? MPL Sports is the official kit sponsor of the Indian cricket team, by way of which you will find all authentic Team India products right here. All cricket jerseys on MPL Sports are made of 100% Polyester and moisture-absorbing fabric to keep you dry at all times. Visit: https://mplsports.in/
Buy Pakistan Jersey for T20 World Cup: The passionate Pakistan cricket fans will be able to purchase authentic apparel and accessories at www.shop.pcb.com.pk.
Read More: Pakistan Jersey Unveiled
Get New Zealand Jersey for T20 World Cup: Shop for official BLACKCAPS, WHITE FERNS and SUPER SMASH apparel and supporters gear at the official NZC store. Find more details and accessories on https://store.nzc.nz/. Click here for a great range of New Zealand cricket shirts, caps and replica wear at unbeatable prices from a UK based cricket specialist.
Buy Scotland Jersey for T20 World Cup: Cricket Scotland have unveiled the shirt that the players will wear at the ICC Men's T20 World Cup in the UAE and Oman. Shop your team's clothing, gear and accessories alongside bats, shirts for cricket team, replica and more. Check out the online store http://www.cricketscotland.com/shop/
England's New Jersey for T20 WC / The ECB Shop: Official ECB merchandise ordering system powered by New Balance Teamsports on behalf of the England and Wales Cricket Board. Visit shop portal : https://shop.ecb.co.uk/
Buy India Team's Official T-Shirts for T20 World Cup
Wear it while: Supporting Team India from the stands or your comfy couch at home as the Men in Blue gear up for T20 World Cup. You can wear it with jeans and a pair of sneakers while stepping out.
Become a part of India's 2021 T20 World Cup campaign by donning this Team India official T20 and ODI jersey. Virat Kohli and the boys will be sporting this navy blue jersey in the first Cricket World Cup post-pandemic and in the limited-over cricket matches thereafter. The ready-to-wear polyester jacquard product is designed for comfort with its super-fast moisture absorbent and quick-drying qualities.
Buy West Indies Team's Official T-Shirts for T20 World Cup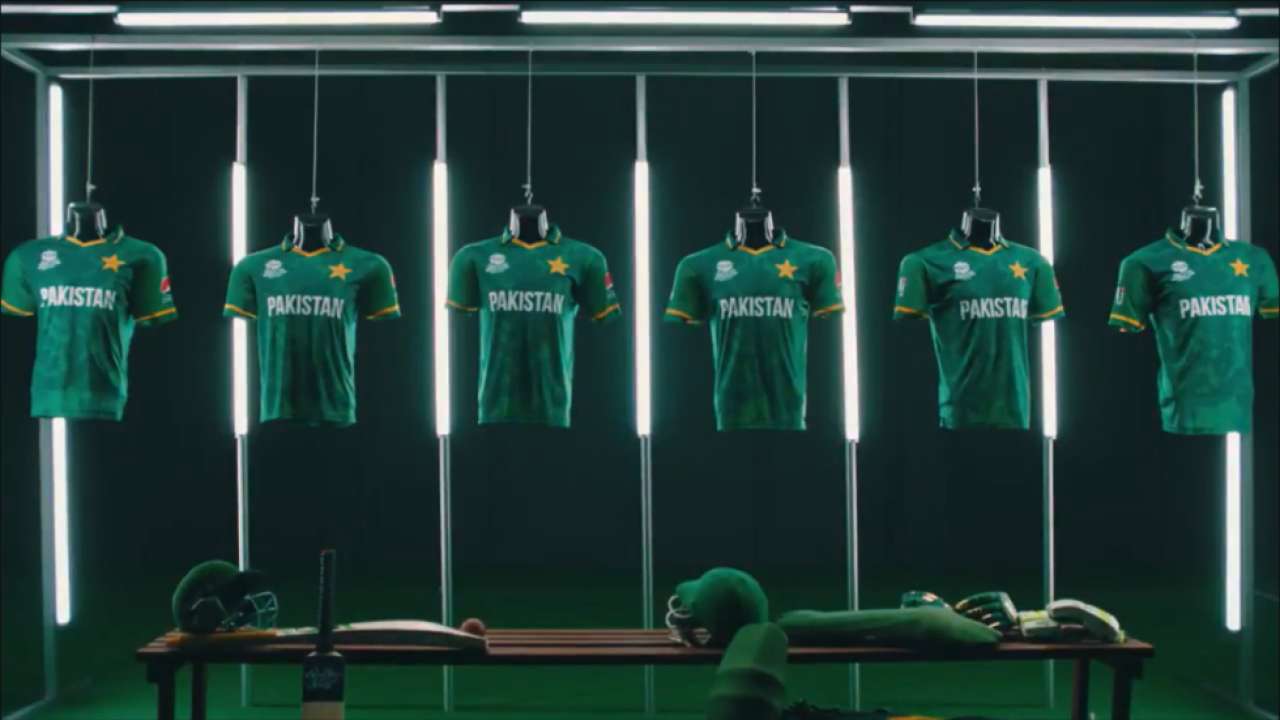 Related Posts